Japanese/English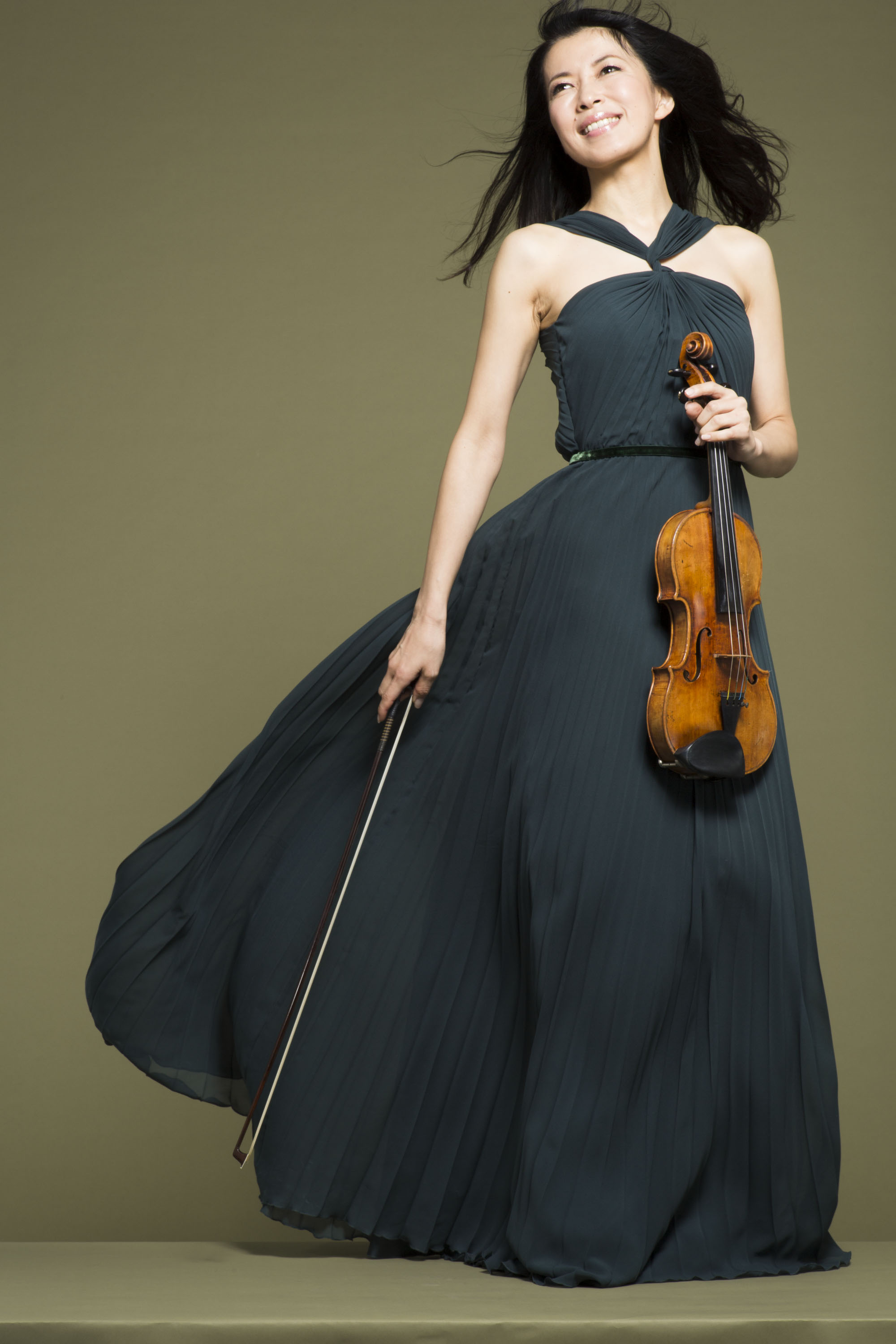 Ikuko Kawai
Violinist, Composer

Ikuko Kawai was born and raised in Kagawa prefecture in Japan. Kawai graduated
from the Tokyo University of the Arts and completed its graduate school. Currently,
she is a professor at the Osaka University of Arts. Kawai has performed with
numerous internationally renowned artists and orchestras, conductors, and the
world-famous tenor, José Carreras.
Kawai's versatility extends beyond classical music. In addition to working with pop
musicians, she has also collaborated with many renowned ballet dancers. Kawai has
composed for film, television dramas, and commercials, and many of her pieces
have been used by international figure skaters such as Shizuka Arakawa, Michelle
Kwan, and Yuzuru Hanyu.
2023: Orchestra HIBIKI's Debut Album "Ikuko Kawai in Orchestra HIBIKI" release
2020: "Thank Blue Concert" audience-free charity concert delivered to healthcare
professionals around the world
2020: Performed the theme music for NHK's historical drama "Kirin ga Kuru"
Travelogue.
2019: National Cherry Blossom Festival in Washington, DC
2015: Opéra Bastille (France), Ikuko Kawai Concert de Violon ~I'Est rencontre
I'Ouest~
2012: Kawai composed the music for the film "A Chorus of Angels", which won the
Best Music Award of the Japan Academy Award.
2010: Istanbul (Turkey), Fazil Say Duo Concert Royal Albert Hall (England), José
Carreras concert guest appearance
2008: Carnegie Hall (U.S.A.) "Ikuko Kawai at Carnegie Hall 2008"
Kawai founded the "Ikuko Kawai Mother Hand Fund". In addition, she has been
selected as an artist of friendship for "Japan for UNHCR". The Japan Shrines and
Temples Association has appointed her as a goodwill ambassador.

Instrument: Stradivarius (1715, affiliated with Osaka University of Arts)
【Ikuko Kawai】
Official Website: https://www.ikukokawai.com/
Facebook: https://www.facebook.com/ikuko.violin
Twitter: https://twitter.com/IkukoKawai_Vn
Instagram: https://www.instagram.com/ikukokawai_vn/
YouTube: Ikuko Kawai Official Channel

【Orchestra Hibiki】
Official Website: https://www.orchestra-hibiki.org/
Facebook: https://www.facebook.com/orchestrahibiki/
Twitter: https://twitter.com/orchestrahibiki
Instagram: https://www.instagram.com/orchestrahibiki/
Youtube: https://www.youtube.com/playlist?list=PLvYxyEjnuEL4JZFzCXIxJhS753tJvEG2x