Japanese/English
Ikuko Kawai
Violinist, Composer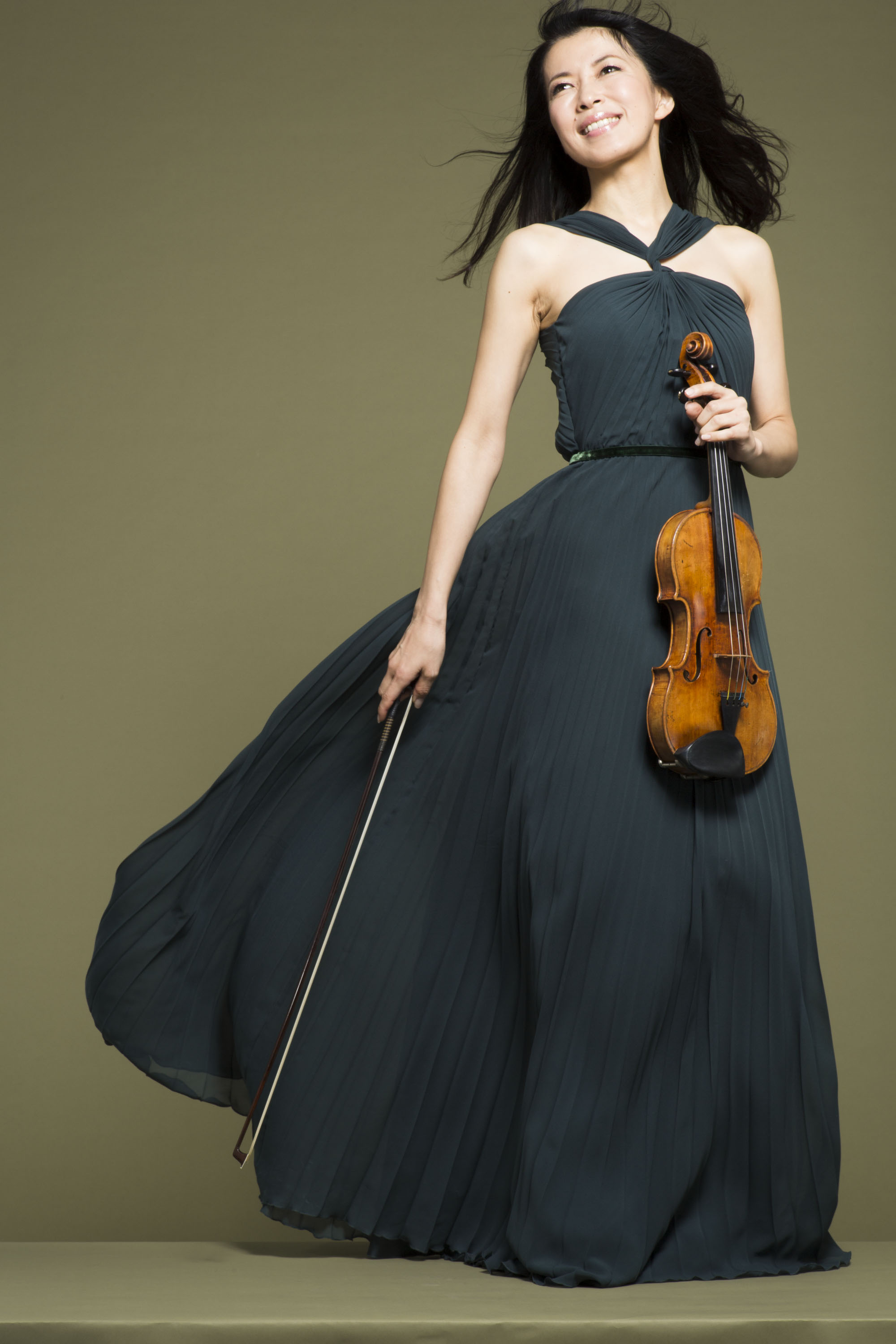 Born in Kagawa, Japan. Graduated Tokyo University of the Arts and its graduate school.
Professor at Osaka University of Arts.

Ikuko Kawai was born and raised in Kagawa prefecture in Japan. Kawai graduated Tokyo University of the Arts and completed its graduate school. Currently she is teaching at Osaka University of Arts as professor. Kawai has performed with numerous internationally renowned artists and orchestras, including the conductor, Myung-whun Chung, and the world famous tenor, JoséCarreras. Kawai's versatility has been expanding beyond the classical music.She has collaborated with many pop musicians such as Gypsy Kings, as well as with the ballet dancers FarukhRuzimatov , Tetsuya Kumakawa, and the figure skater, Shizuka Arakawa.
As a composer , Kawai has contributed to her music to the TV dramas,commercials and the films.In the figure skate world, her music is popular among the top ranked skaters of the world. US gold medalist, Michelle Kwan, used Kawai's "Red Violin",Japan'sNo1. Male skater, YuzuruHanyu, has skated with Kawai's " White Legend", and a female skater, Kanako Murakami, has chosen"Violin Muse" for her performance.

Since 2016, Kawai has began playing her annual solo performance, "The Tale of Genji - a musical narrative".
She has also performed at Nijo Castle presented by the Ministry of Education, Culture, Sports, Science and Technology, and at an event at the Akasaka Palace presented by Japan Tourism Agency.
Kawai has written the theme song for the Alberto Giacometti Collection Fondation Marguerite et AiméMaeghtthat begins June 14th, 2017, and is expected to release an original album this November from Sony Music Japan International.
May, 2000:

Kawai debuted with her first album, " The Red Violin"

2008:

US debut at Carnegie Hall in NYC

2010:

Kawai composed the music for the film "Rail Track"、which won The Music Award of The Osaka Asian Film Festival 2011.

2012:

Kawai composed the music for The film " A Chorus of Angels", which won the Best Music Award of The 36th Japan Academy Award.She has also composed the theme song for Vermeer Re-create Gallery.

2014:

Two original albums "Violin on Ice" and "The Melody ~ The music for 100 years ~"were released consecutively.

2015:

Kawai debut at the Paris Opera.
Notable international performances
2008:

Carnegie Hall (U.S.A.) , "Ikuko Kawai at Carnegi Hall 2008"

2010:

Istabul (Turkey), Fazıl Say Duo Concert Royal Albert Hall (England), José Carreras concert guest appearance

2015:

Opéra Bastille (France), Ikuko Kawai Concert de Violon〜I'Est rencontre I'Ouest〜

Kawai founded "Ikuko Kawai Mother Hand Fund". Also, she is selected as an artist of friendship for "Japan for UNHCR" . She is appointed to the goodwill ambassador of Japan shrines and temples Association as well.
Instrument: Stradivarius (1715, affiliated with Osaka University of Arts)

Official Website:
https://www.ikukokawai.com/
Contact:
https://www.ikukokawai.com/contact/
SNS
Facebook
https://www.facebook.com/ikuko.violin
Twitter
https://twitter.com/IkukoKawai_Vn
Instagram
https://www.instagram.com/ikukokawai_vn/
YouTube
Ikuko Kawai Official Channel